It's been about three weeks since I arrived in Dallas and I can confidently say I am all shopped out. My wrist has become sprained from credit card flashing and I have some definite triceps and biceps from all that bag lifting. But this isn't about my new fitness routine, it's about the mecca of footwear DSW Shoe Warehouse.
It gladdens my heart to see a retail space the size of Wal Mart that is solely devoted to shoes, stocking everything from Converse to Giuseppe Zanotti. The shoes are arranged according to style, so you don't waste time trawling through row after row of wedges when you're looking for platforms (though I would urge you to go for the wedges.)
After almost two hours of shoe browsing and richer by one pair, I decided it was time to turn my attention to shoe felons. Now while a beautiful pair of shoes can be a truly uplifting experience a heinous pair can give one just as much joy.
I present to you the worst of the worst (kindly modelled by yours truly)
I like to call these Kermit the Pimp. Don't you think this is what the amphibian would make Miss. Piggy wear while walking the streets of Muppet Land? (Though it's highly possble these shoes were made with Kermit rather than for him.)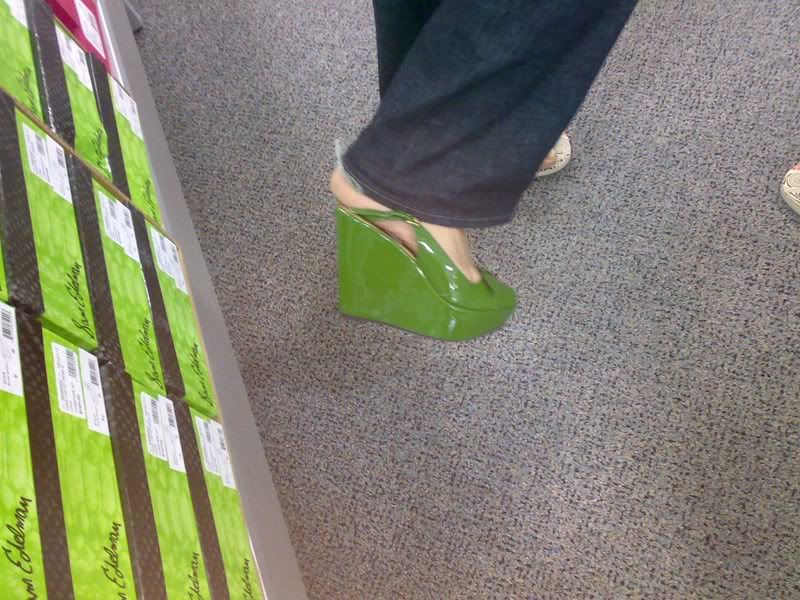 I have a feeling these shoes are very popular on a commune for arty crafty people too high on dope to notice how ugly these they are.
This pair I call Hooker with a heart of fake diamante studs. (And yes, I am in need of a pedicure.)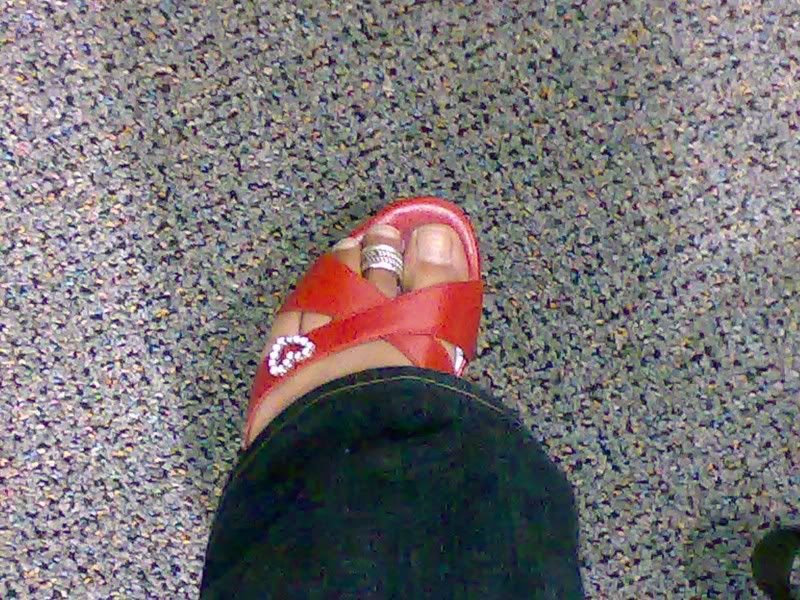 Miss. Simpson decided that tormenting us with her reality shows and sister wasn't bad enough.
Biraather, I bought you a Rakhi but decided to stick it on my shoe instead.
Betsey Johnson, I know you're crazy and that you like cartwheeling down the runway in pigtails, tutu skirts and pink leggings. But really, leopard print and flowers? My eyes! My eyes!
Even I have no words for these.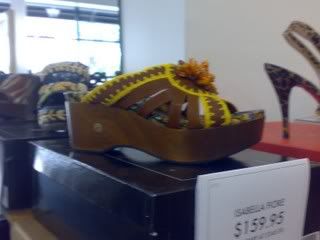 Just so the bags didn't feel left out and to show I'm not prejudiced. (Might go with the crazy Betsey shoes.)